Useful Websites/Links
READING FOR PLEASURE
The website below is a great reading resource - there are lots of books available to you which you can read or listen to.
Portsmouth School Library Sevice
The newspaper First News, again are offering free issues during this lockdown. You can download your own copy by following this link:
Alternatively, there will a copy available at the bottom of this page and on Teams on the Reading For Pleasure channel.
---
BBC BITESIZE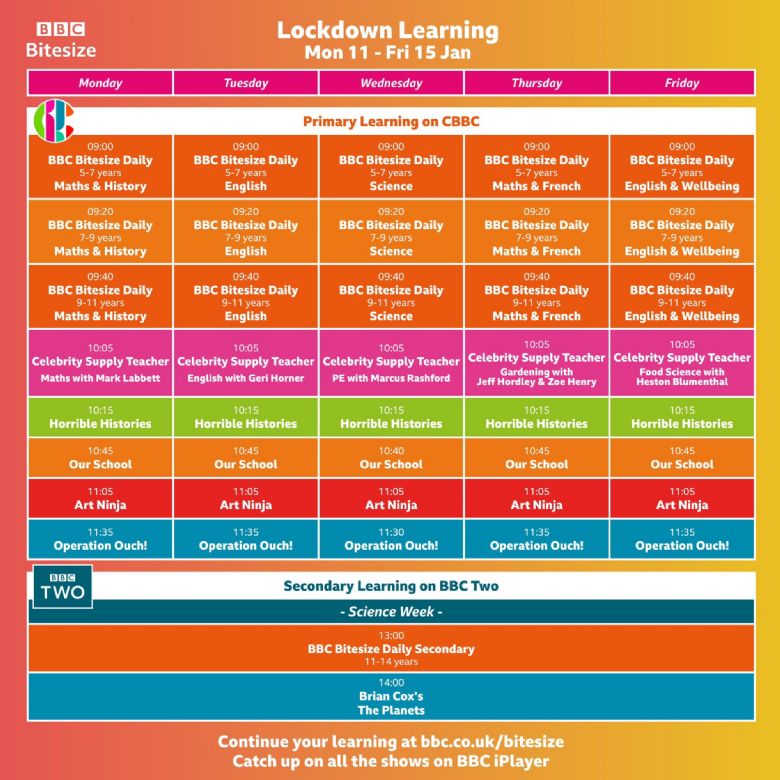 During the 1st Lockdown BBC Bitesize was a resource that was well used by teachers, parents and children. Again, during this Lockdown they are supporting learning through the schedule above. We know that children love Horrible Histories and Operation Ouch! is a favourite in Mrs Armstrong's house. These programmes are fun and educational!