E-Safety
E-Safety
At Arundel Court, we are committed to ensuring all of our students stay safe in person and online. Use this page for guidance and advice regarding E Saftey.
The internet can be a fantastic resource but it can also be a dangerous place if we do not keep safe and secure online. It is important to remember that not everyone you may meet on the internet will be who he or she say they are, you must certainly never agree to meet anyone you have met online, and you must never give out your passwords or any private information. Please see below for ways in which you can ensure online safety within in your home.
Age restrictions

Please support your child by ensuring they are not on any social media platform by adhering to the age restriction of over 13. See below for guidance: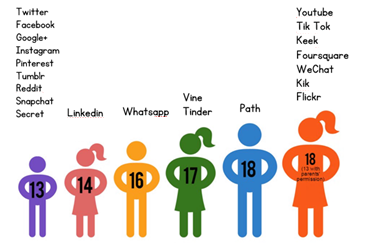 Please be aware that online gaming and video games also carry age restrictions set by the PEGI. There websites that enables you to search a game title, and it will confirm whether that the game is appropriate for your child's age. PEGI considers the age suitability of a game, not the level of difficulty.

Click the picture to be taken to the PEGI website.
Internet safety at home
There are several things you can do at home to support your children with using the Internet safely. You could:
Encourage children to use safe search engines like the ones below:
Set up parental controls on devices. Parental controls allow you to restrict the access of content your child can see. Please click here for a manual on how to set parental controls on a range of devices.
Sign up and visit National Online Safety where you can find guides on all the latest apps, games and social media. You can complete parent courses to support online safety from the comfort of your home. Please click here for support on how to sign up.
Online Bullying
The Internet is also a place where bullying can easily occur. You need to think very carefully about any of the pictures or videos that you post of yourself. This includes items that you may send via text message. If you ever receive any kind of abuse online you must tell someone about it, your parents, a family member, a teacher or a friend for example. Alternatively, click the photo below for support and information.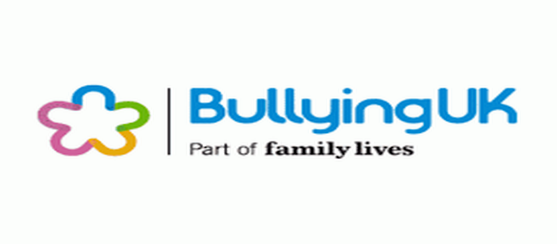 ​
What can your child do if they are worried?
CEOP help children stay safe online. Has someone acted inappropriately towards you online, or to a child or young person you know? It may be sexual chat, being asked to do something that makes you feel uncomfortable, or someone is insistent on meeting up in person. You can report it to CEOP by clicking
here
.
Useful links
The following websites give you information about how to keep safe online and support if you are worried. Even though these are trusted sites please be aware some links may lead to undesirable content so please use with caution.
Childline- Free helpline for children and young people in the UK.

Childnet– Follow Kara, Winston and the SMART Crew to help you understand the 5 e-safety SMART rules.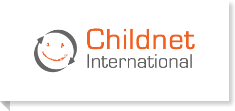 UK safer Internet Centre– The latest tips, advice and resources to help children and young people have a safe and positive time online.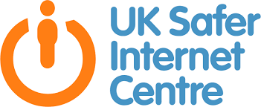 NSPCC –provide helpful information on how to keep your child safe.