Year R Phonics & Reading Parent Session
Year R Halloween Stay & Play Session 31.11.2022
Year R Parents were invited to a Halloween 'Play & Stay' session. This was followed by a 'Phonics' and 'Reading for Enjoyment' training for our Year R parents.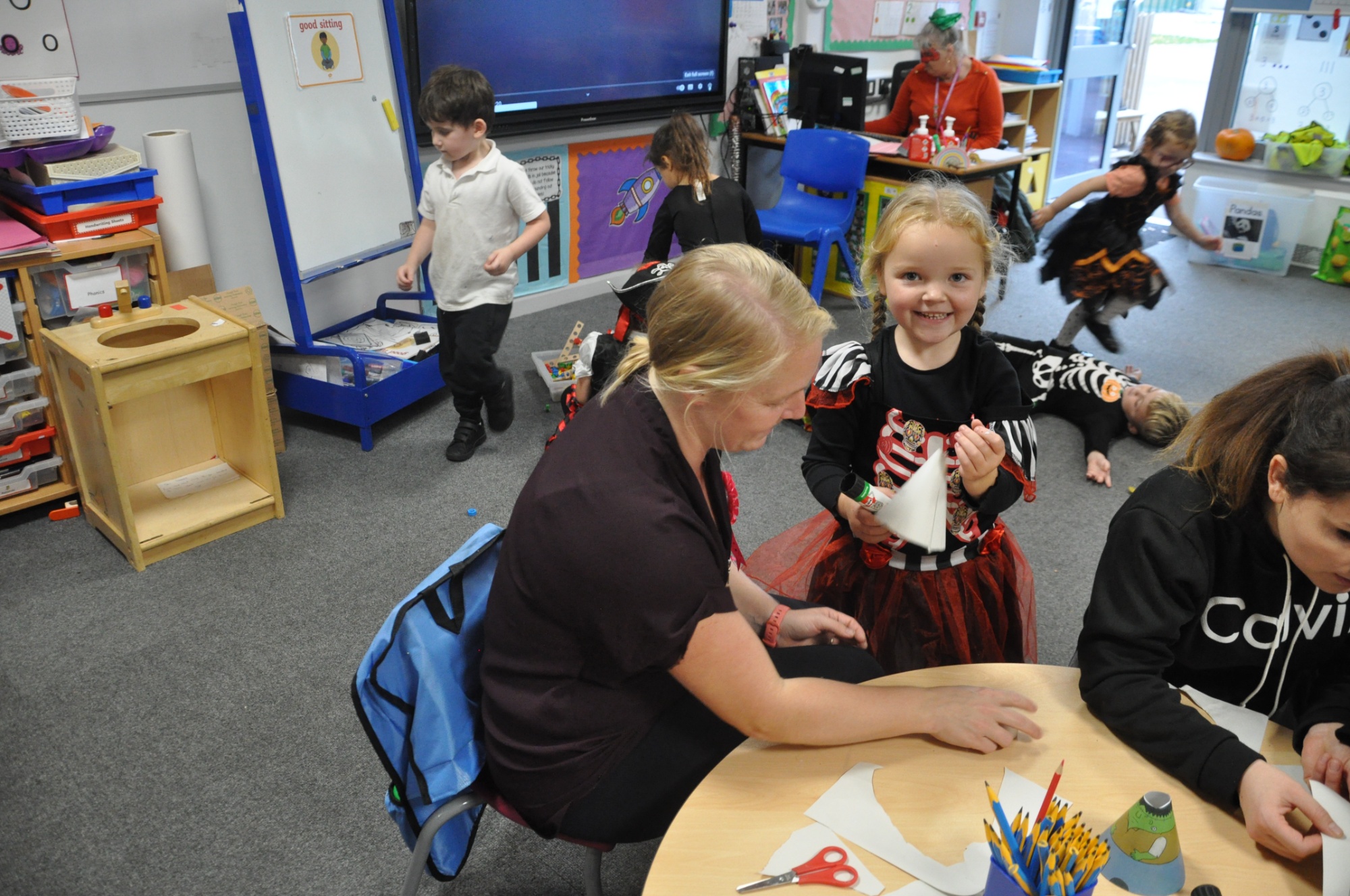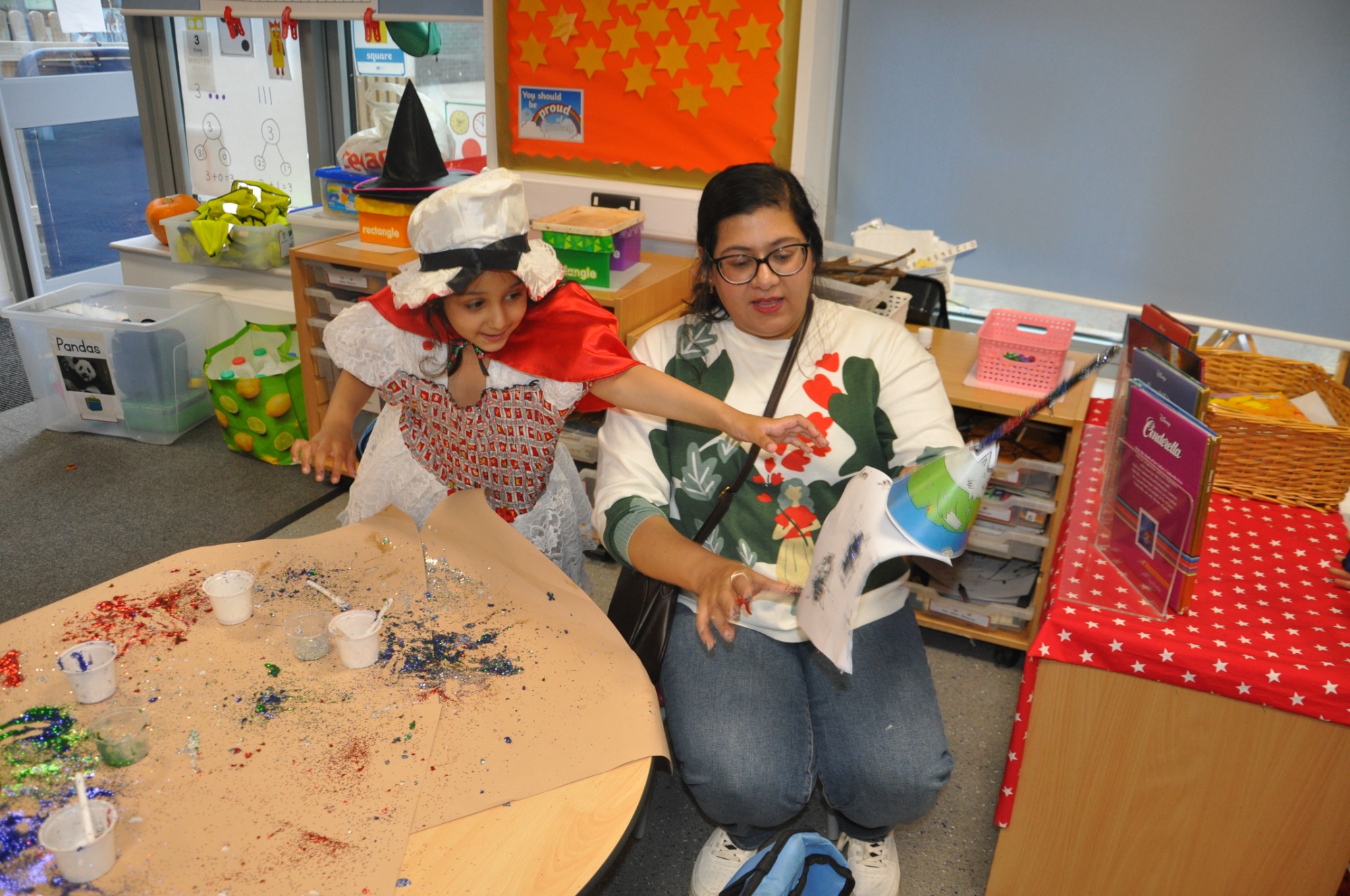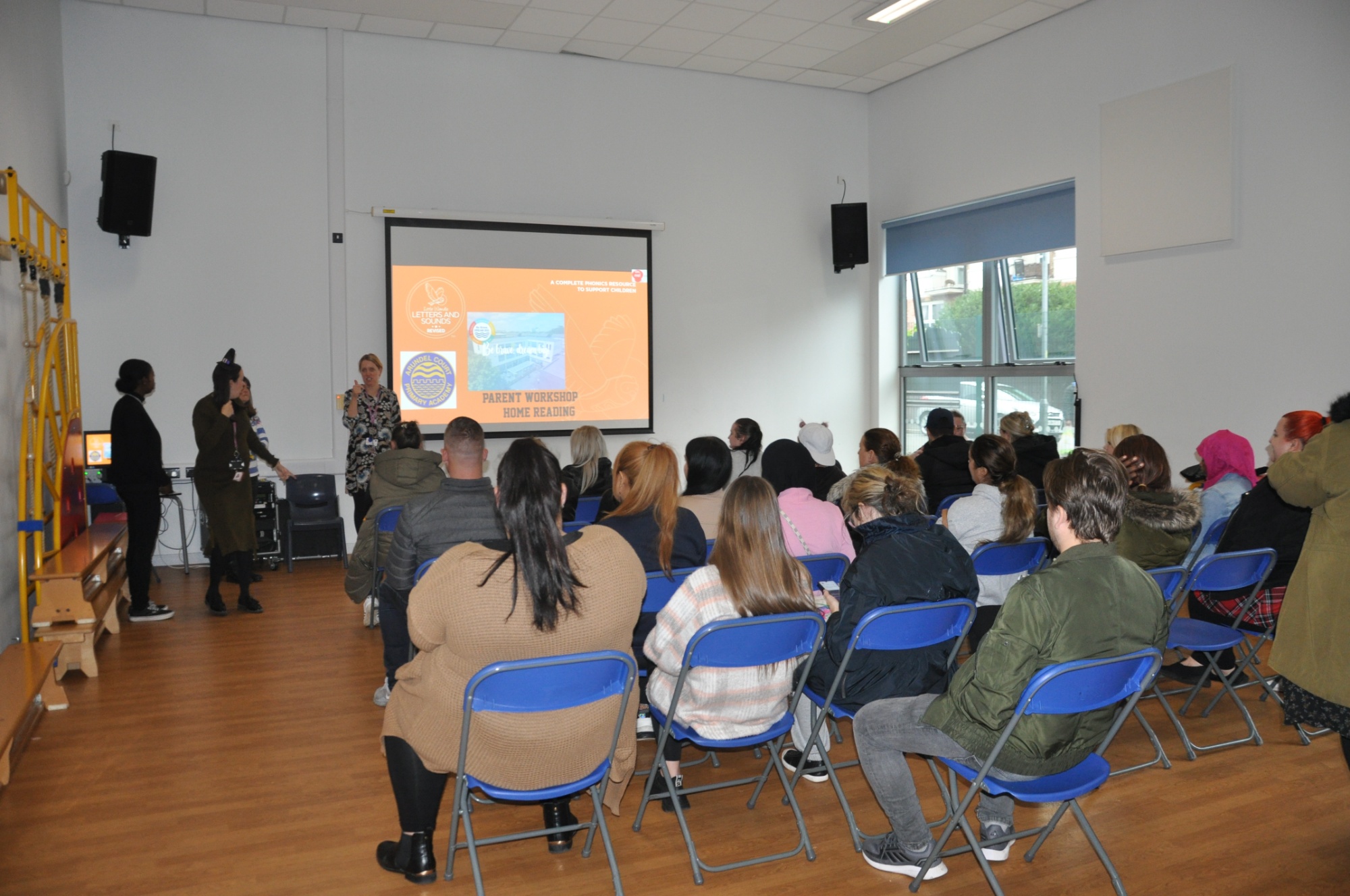 Our next 'Christmas' play and stay session will have a maths focus. Simple maths at home can help children in Early Years. It is sensory and is everywhere. In fact most areas of a child's everyday play and experience can incorporate maths, such as shopping, baking, climbing the stairs etc. It happens through music, songs, rhymes, stories, walks and many more everyday activities. Maths is not just about counting, it also includes, shapes, patterns, size, weight, estimating and solving problems.
If you would like to find out how you can help your child at home, please attend the next play & stay session.
Date and time to be confirmed soon.